This year's tree traveled over 800 miles to Warren County thanks to Red Barn Tree Farm
There's a shortage of live Christmas trees across the U.S. this holiday season, but the Warren County Historical Society has secured one for a special lighting event Saturday, December 3, 2022 thanks to a special donor.
Warren County Historical Society President David Avis is keen to remind people, "We're lucky to have this tree this year." The tree, donated by Ardell and Leroy Mikus of Red Barn Tree Farm in Wright City, sourced this year's Christmas tree from over 800 miles away.
"There was a disease a few years ago that killed a lot of the Christmas trees. And it takes seven years to plant and grow a tree to get it tall enough to harvest — especially at 12 feet tall," said donor Ardell Mikus. Their son helped source the tree and drive it over 13 hours in a box truck back to Warrenton. "We have roots here. My husband was born on the farm where we're living and I grew up a couple miles down the road. We're all about Warren County and our community."
The tree lighting takes place immediately after the Christmas parade.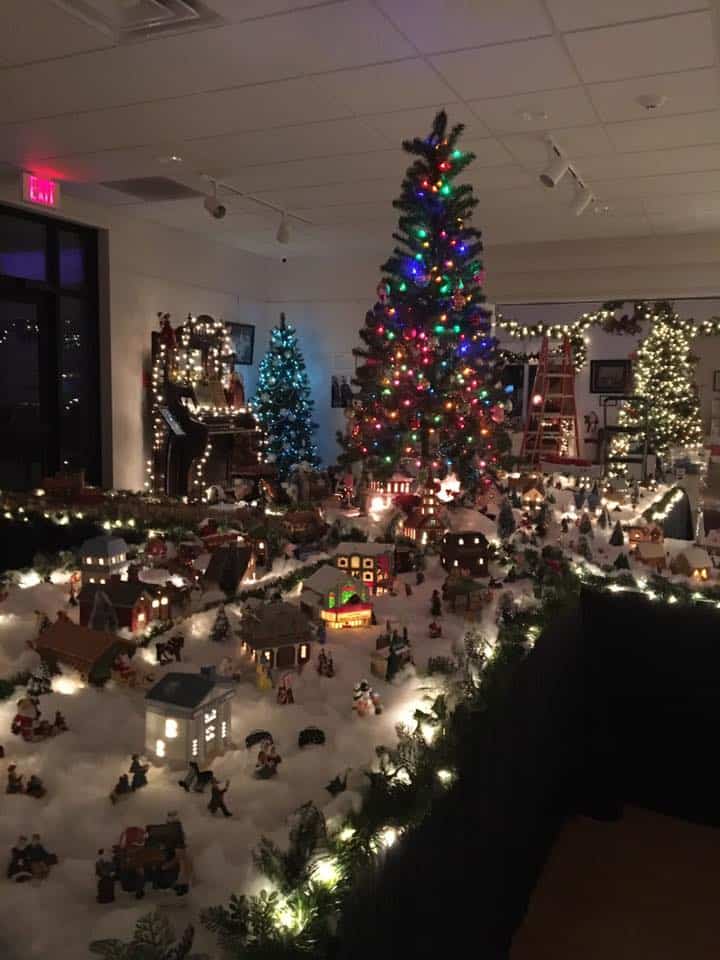 Tour the home and vote on your favorite tablescapes at the Museum most weekends in December
The Museum and Schowengerdt Home's annual Christmas Open House has expanded this year to include more dates and longer hours:
Sat. Dec. 3 (2:30- 8:30 p.m. + parade at 5:30 p.m.)
Friday, Dec. 9 (5:30-8:30 p.m.)
Sunday, Dec. 11 (2:30-5:30 p.m.)
Sat. Dec. 17 (2:30 -5:30 p.m.)
Enjoy the Christmas parade and lighting before or after a tour on December 3
The Warrenton Downtown Association is holding its annual Christmas parade down Main Street Saturday, December 3. You can come for a tour of the Museum, the Schowengerdt House, or both before or after the parade.
Outdoor activities begin in Truesdale at 3pm
Lighted parade begins at 5:30pm and travels from Pinckney, down Main Street, across Highway 47 and ends at Elm near the Schowengerdt Home.
The tree lighting at the Schowengerdt Home begins after the parade, at about 6:00.
Photos with Santa at Lyndsay J. Photography are available after the parade.
You'll experience what the holidays were like in Victorian times with each room of the home decorated for the season with live actors
If you're among the first 100 families to tour, our friends at Social House 227 are giving away coupons for a half price appetizer.
Committee Chair Angie Hibert is excited to share, "We have 12 eight-foot tables, all decorated with different Christmas themes by different individuals and organizations at the Museum. Some are elegant, some are rustic, but they're all beautiful. When people come in to look at them, you'll judge your favorites and vote for which one you like the best."
Before or after visiting the Schowengerdt House, walk or drive over to the Museum to continue the festivities with our new Christmas Tablescapes exhibit featuring holiday dinner table settings designed by local folks. Marilyn Owenby's celebrated Christmas Village returns this year, too. You can also visit the exhibit during regular Museum hours.
Join us for a new and festive way to get in the spirit of Christmas in Warren County!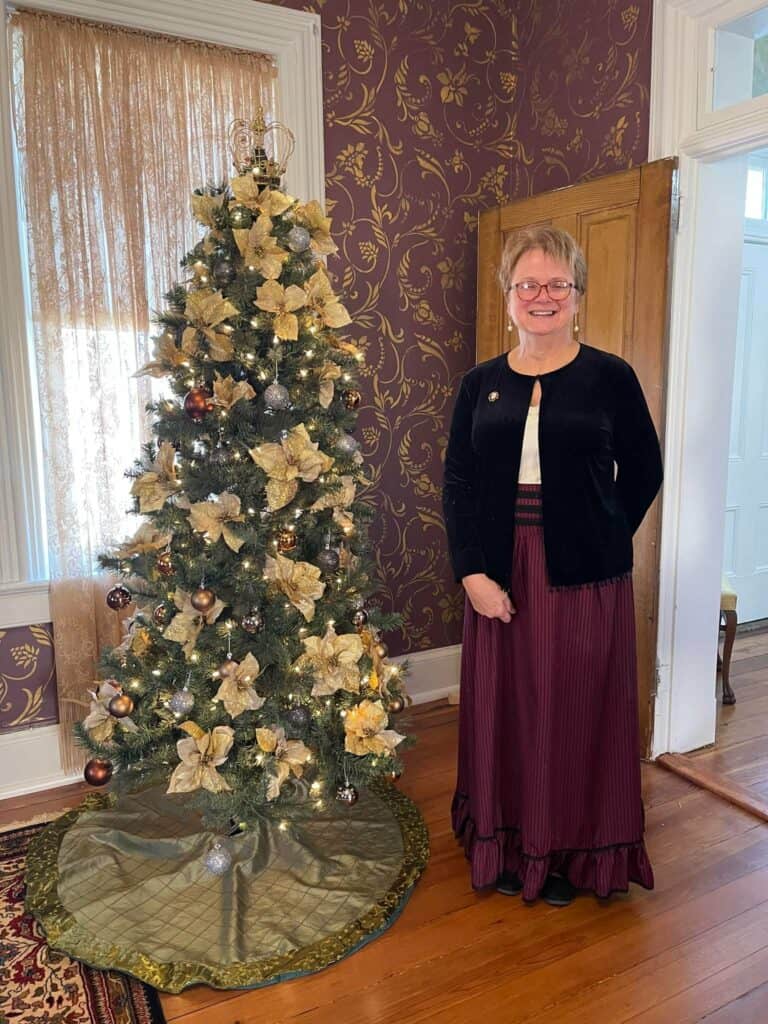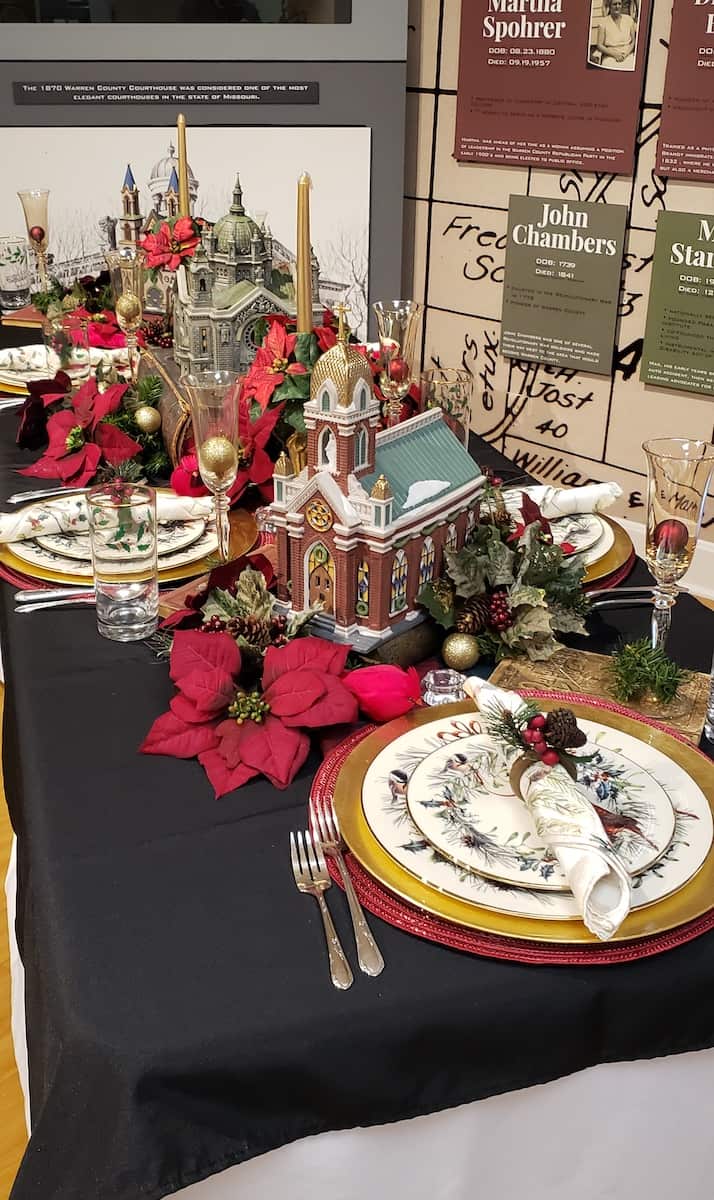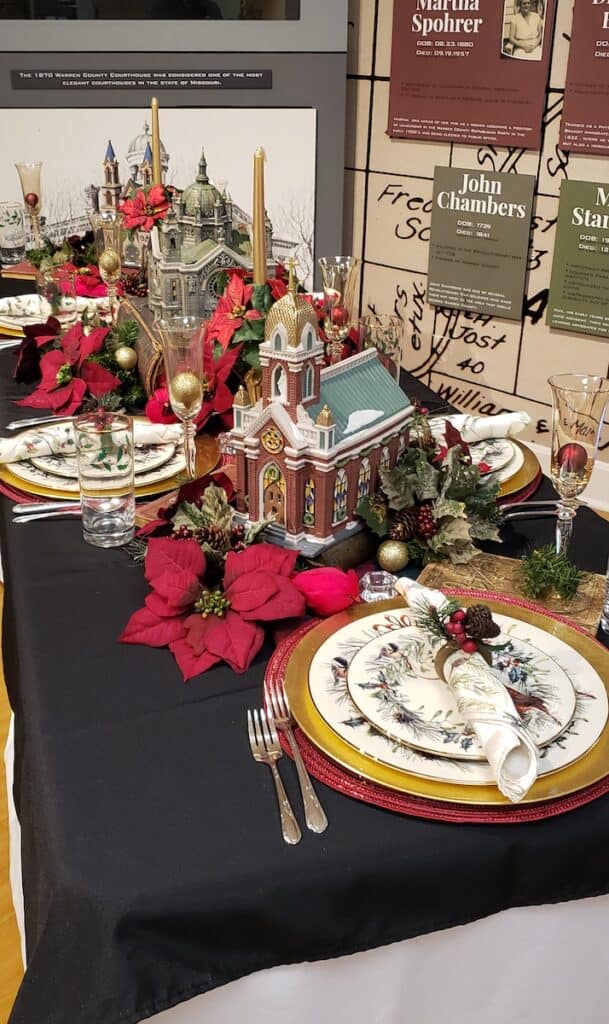 Tickets available at the Museum and at the door
Schowengerdt House admission – $10
Tablescapes and Museum admission – $5
Both Venues – $13
Children under 12 are free
All funds and donations support the preservation of the Schowengerdt House and the Warren County Historical Society.
You may also be interested in these items for purchase in the store
Proceeds benefit the Historical Society's mission and ship via U.S. Mail. Items are also available for purchase in the Museum.