Tour the grand, beautiful Schowengerdt House
Preserved and listed on the National Register of Historic Places
Built in 1866 for Ernst Schowengerdt and his wife Elesebet (Hukreden)
This beautiful Victorian residence was continuously owned and occupied by them or their descendants until the death of Margaret Carol Schowengerdt in 2002. The Victorian house and gardens were transferred to the Warren County Historical Society through the Margaret Schowengerdt Trust.
The house has just recently undergone extensive restorations needed to keep the home in good condition for years to come. The home had been closed since 2015 for extensive restoration, reopening in late 2021. The house has been on the U.S. Department of Interior's National Register of Historic Places since 1980.
Today by appointment, visitors can tour the recently restored home and its grounds with scenic views over historic downtown Warrenton.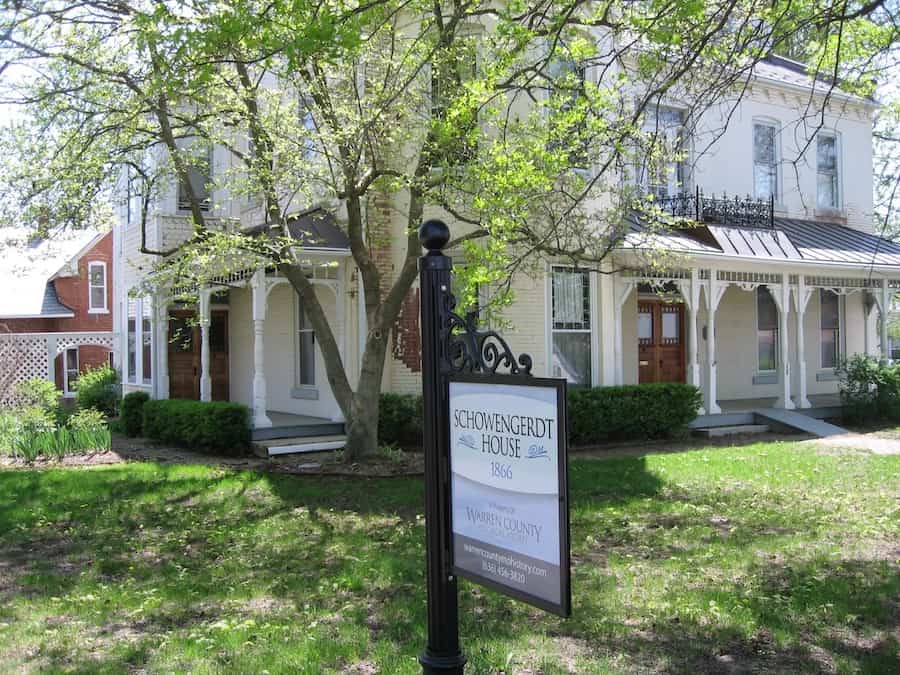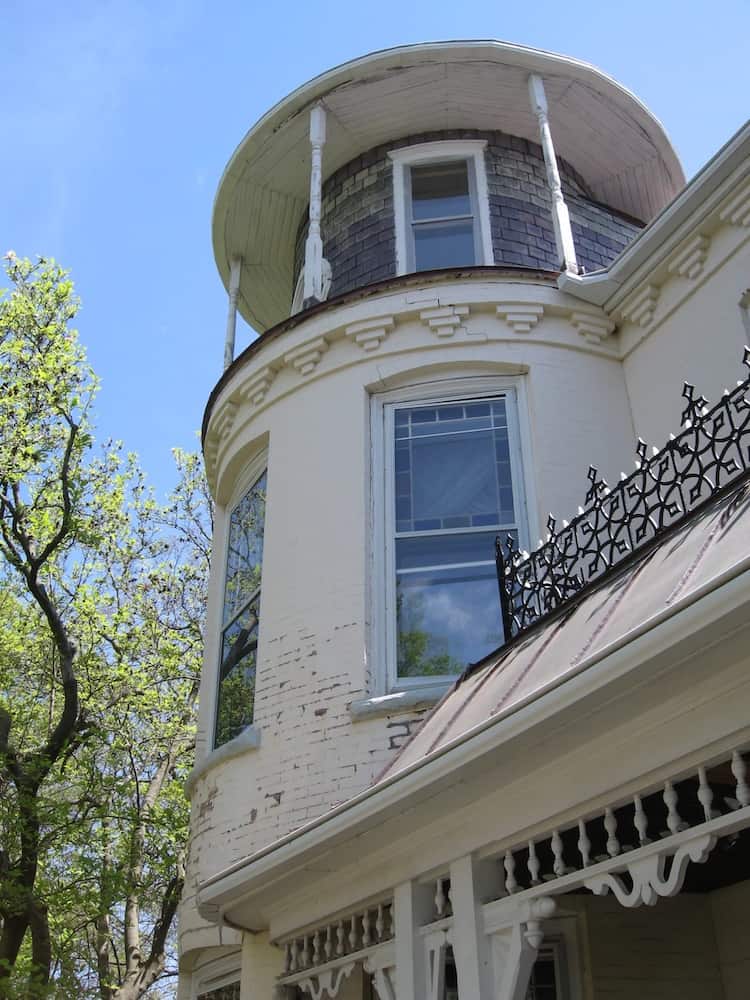 Schedule a tour of Warren County's most historic home
The Schowengerdts were business and community leaders in Warren County for generations. They built and maintained a general merchandise store that early pioneer settlers stopped at after traveling long, dangerous miles. Often, the Schowengerdts invited weary travelers into their home for dinner.
Generations later and into the 1980s, the Schowengerdt family operated a general store on Main Street in Warrenton. This popular store was among the most frequented in the region at a time before malls.
More recently, the home was owned by Margaret Schowengerdt, who left the grounds and the home to the Warren County Historical Society with rules for its preservation, use, and future care. The Historical Society welcomes to you to schedule a tour of this grand home.
FAQs about the Schowengerdt House
Where is the Schowengerdt House?
The house is at 308 East Booneslick Road in Warrenton. The Museum and Genealogy Research Room is at 102 W Walton Street, about a third of a mile away. You can walk between the two in about five minutes. Parking is available at both locations.
Who takes care of the Schowengerdt House?
Today, the Warren County Historical Society maintains the house, its service building and gardens with funds generated from the family trust.
During the spring and summer a crew of volunteers meets regularly to care for the gardens and lawn. An activities committee coordinates open houses as well as small group meetings and events, and a facilities committee meets monthly to take care of repairs and make improvements to the home and service building.
How much is admission to tour the Schowengerdt House?
Are tours self-guided or with a guide?
Pre-arranged tours are with a guide. To arrange a tour for large groups, contact us.
Are the grounds open to the public?
Yes. During the spring, summer and fall the gardens are beautifully maintained, but the home and gardens are private property, so we ask that visitors and photographers tread carefully and respectfully when they visit the home and its grounds.
Bring a snack or a book to sit and quietly reflect on a nearby bench. The home is part of our collective community, and we want to preserve it for generations to come.