Take a tour in the Museum
Let us show you around and take a walk through time
Dozens of displays and countless ways to explore local history
Volunteers work year-round to curate interactive displays, models, presentations, and events in the Museum. Inside you'll find treasures donated to and collected by the Historical Society such as original photos and documents, arrowheads, miniatures, quilts, and more.
By themselves, they may look like individual artifacts with little to no meaning. But behind each is a story worth hearing, like the early adventures of Daniel Boone or the world-changing foreign policy work of the Hummel family.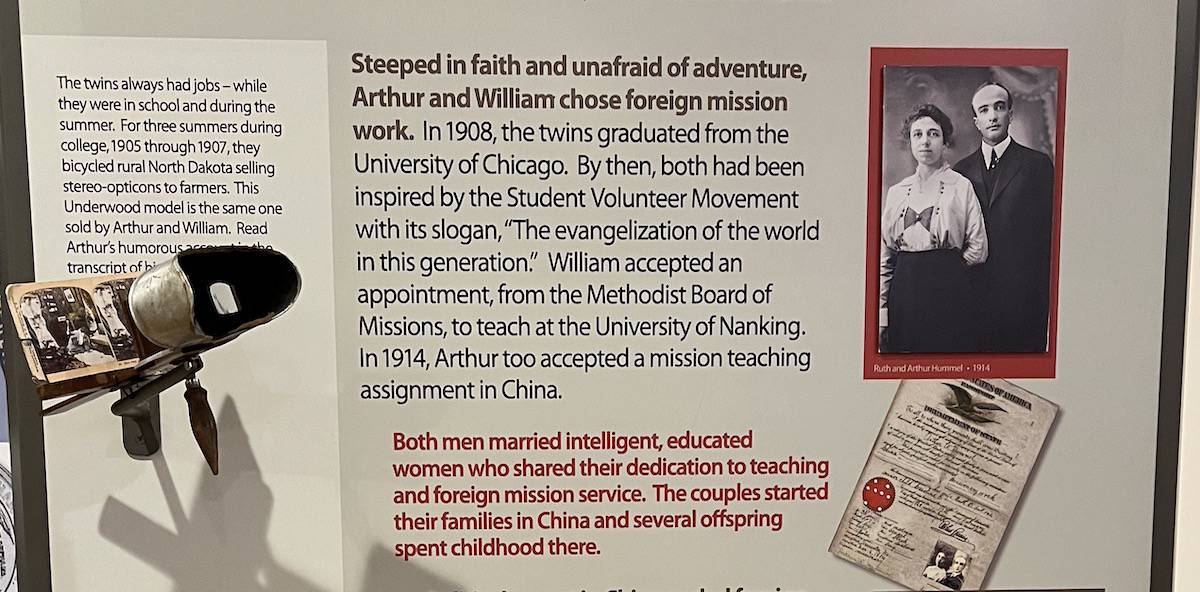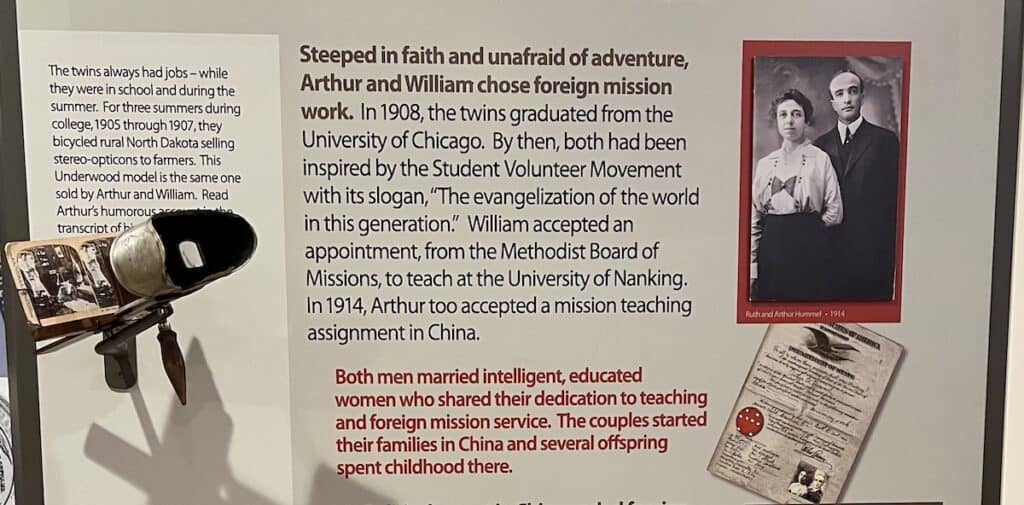 Schedule a tour in and around the Museum
Tours are given during regular Museum hours by dedicated and knowledgeable volunteers.
You can walk in anytime we're open, but scheduling a tour of the Museum, Schowengerdt House, or both allows us to meet you and your party with a helpful volunteer guide.
We're open by appointment and the following regular hours:
Tuesday, 1 p.m.-4 p.m.
Thursday, 10 a.m.-4 p.m.
1st-3rd Fridays, 10 a.m.-2 p.m.
Located in Downtown Warrenton, MO at 102 W Walton Street.
The WCHS and Museum run off the generous donations of volunteer's time. Scheduling a tour helps us meet your needs.
Honoring local men and women making their mark on Warren County with our People Wall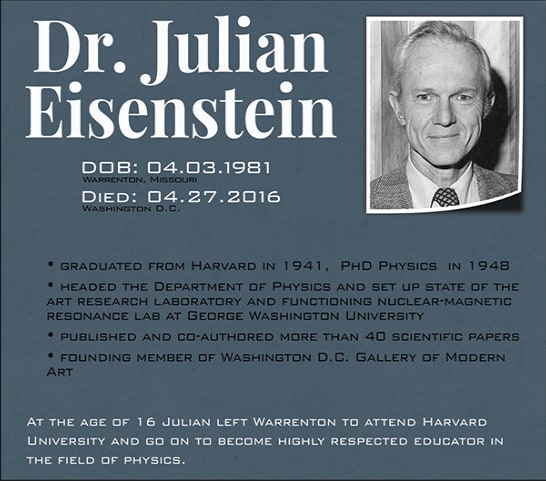 The People Wall inside the Museum stands as a memorial and enlightening way to learn about notable people from Warren County.
The wall features men and women who were early pioneers, business and social entrepreneurs, entertainers, educators, gifted physicians, and generous philanthropists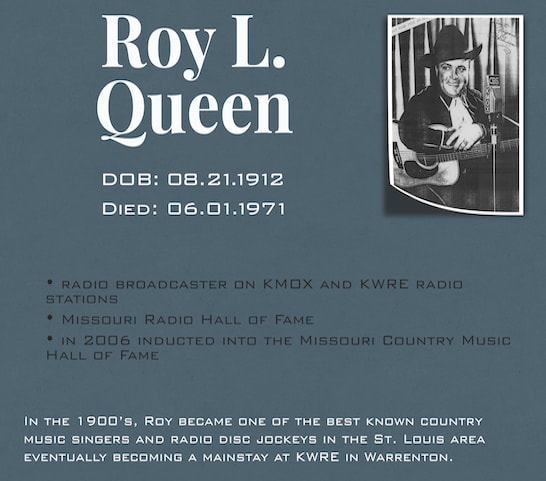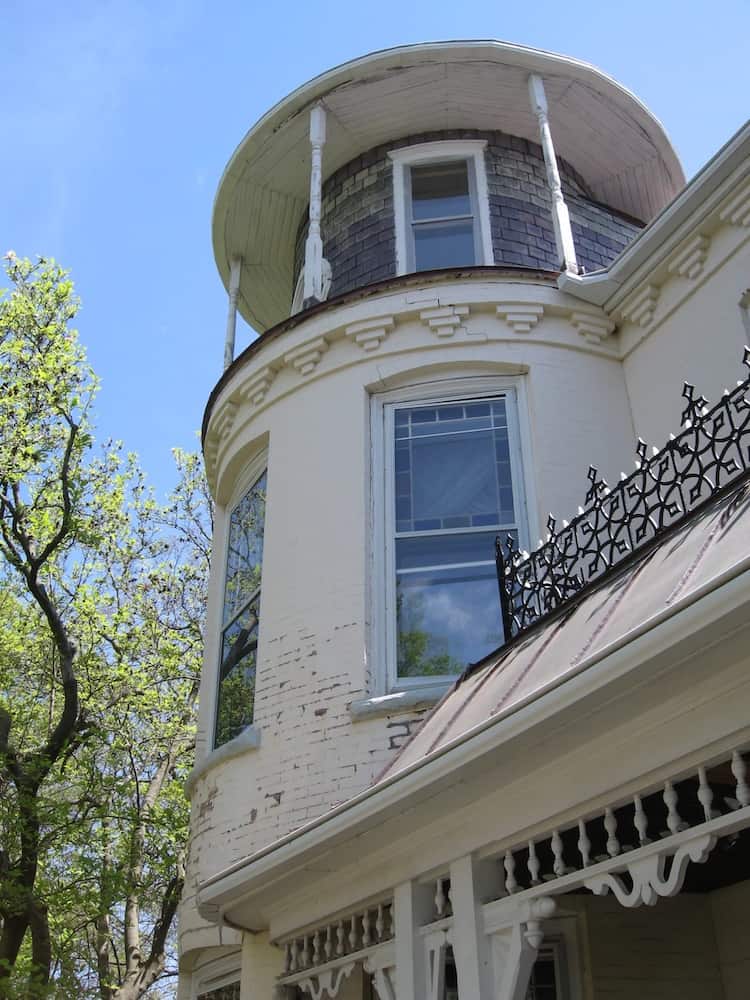 Don't forget to take a tour of the Schowengerdt House
When you take a tour of the Museum, you can also tour one of the most stunning homes around Warren County. The century-old Schowengerdt House is just a few blocks from the Museum.
You can tour the inside with one of our volunteer tour guides.
FAQs about tours
The Museum is located in the same building as the Warren County Historical Society, 102 West Walton, Warrenton, Missouri.
What is parking like at the Museum?
Free public parking is available on site. Tour and school buses can also park free on site. Accessible entrances are also available for wheelchair and mobility device users.
How often do displays change?
Almost seasonally, often in conjunction with holidays or major historical events. You can become a Member of the Museum and come for a tour during any of our regular business hours.
How much is admission to tour the Museum?
Admission to the Museum is free. An additional, optional tour of the Schowengerdt House costs $10.
Are tours self-guided or with a guide?
Pre-arranged tours are with a guide. To arrange a tour for large groups, contact us or request one above.
Will my kids or students find this interesting?
We think so! Based on the reaction of many kids who come through and see historic weapons, arrowheads, and other artifacts from pioneer life and the days of Daniel Boone, we know they have a good time. You can take the opportunity to talk to your kids or students about the roles of men and women in society, pioneering new lands and territory, and more.