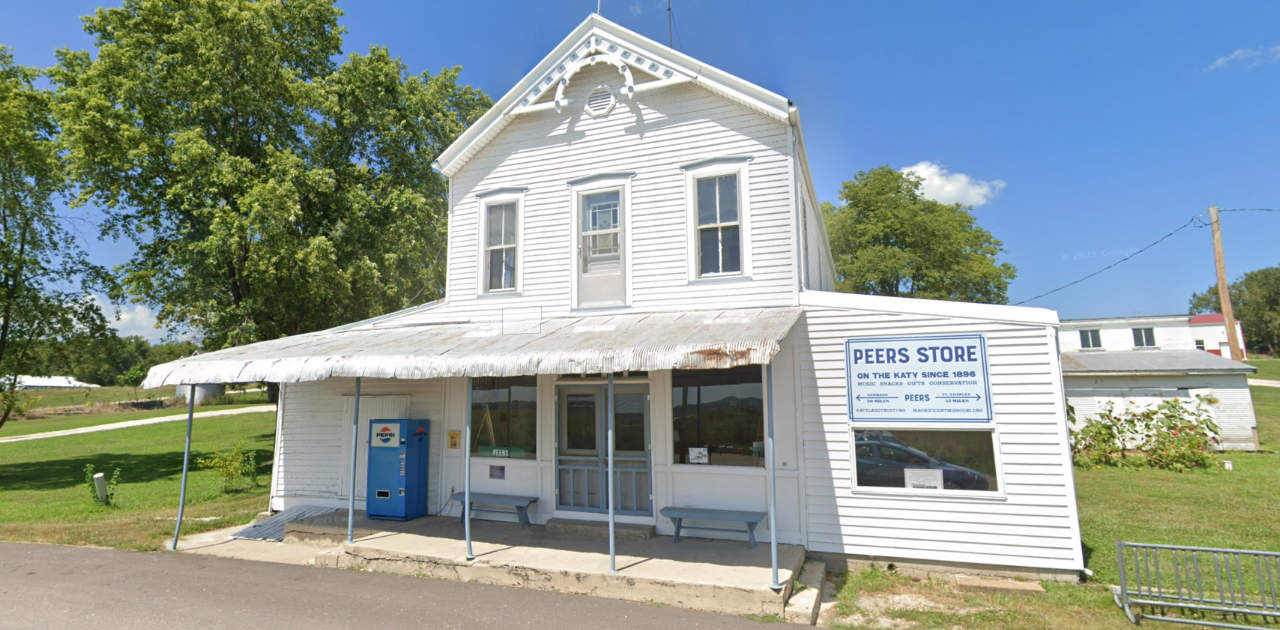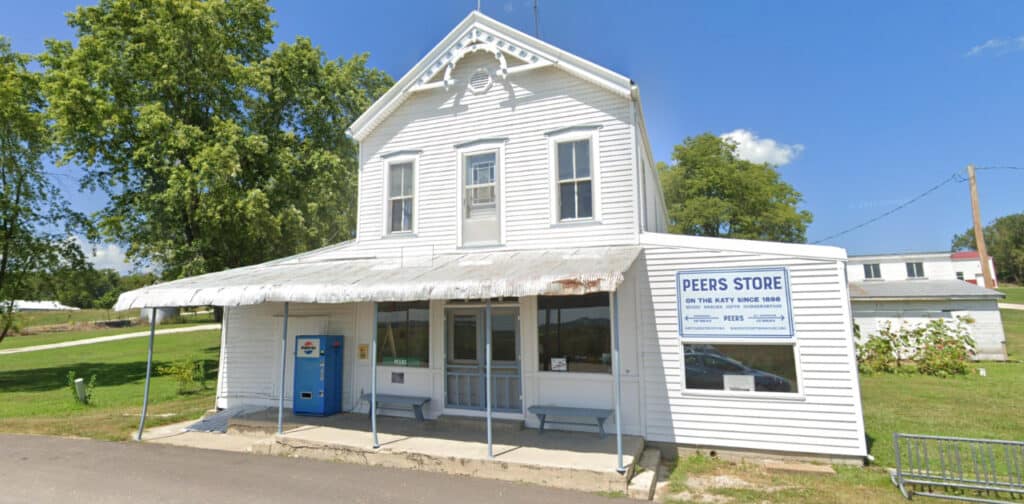 Preserving historic buildings reminds us of who we are
In a series of talks given at the Library of Congress's National Book Festival, Pulitzer-prize-winning author and popular historian David McCullough reminds people of the importance of preserving historic buildings and houses. "It's essential. We have distinctive traits, and we're imprinted by our environment and our terrain when we're kids. We grow up and don't realize how much we think, feel, and say comes from that," he says.
McCullough, who died in 2022, wrote award-winning biographies of Presidents Harry Truman and Theodore Roosevelt, and he intimately studied Washington, Adams, and Jefferson. These founding fathers may be in a league of their own compared to historical figures from most other regions of the country. But McCullough's principle view is still the same: "Many of the popular characteristics of Truman — if you go out to see Independence, you realize the language, expressions, and character is used widely there. If you want to understand somebody, you have to go to their environment and see." The environment matters.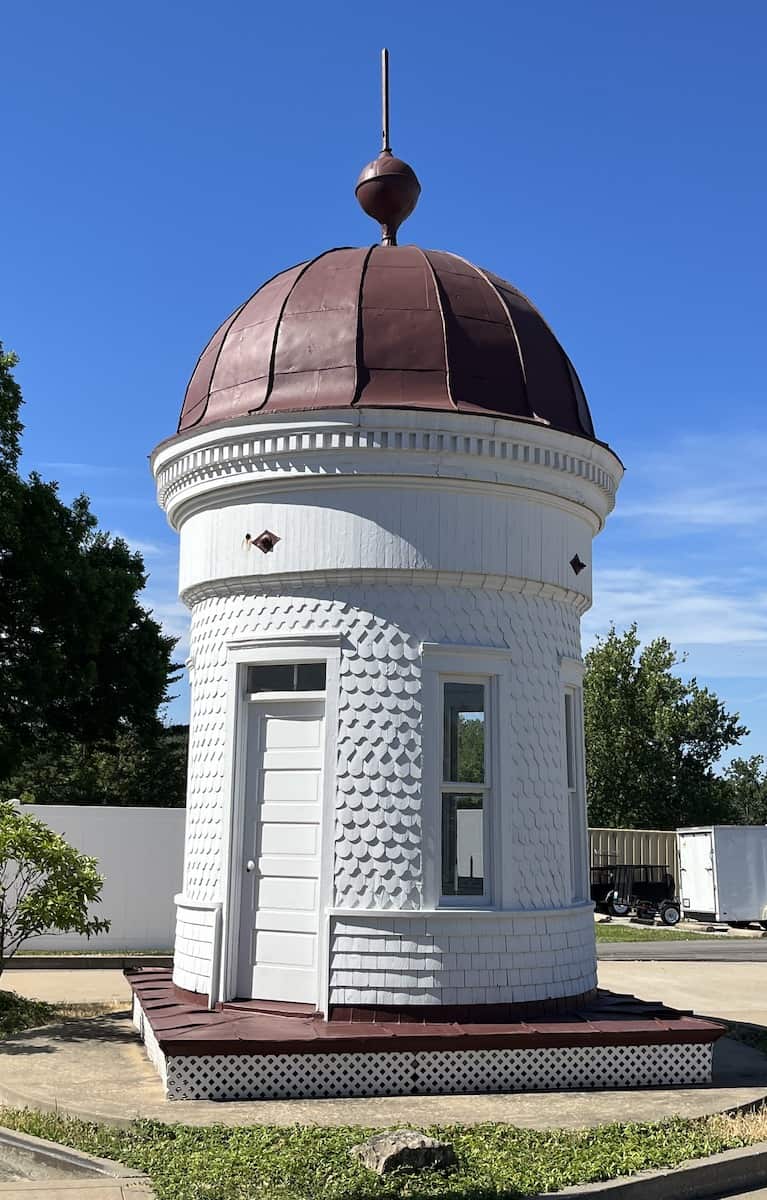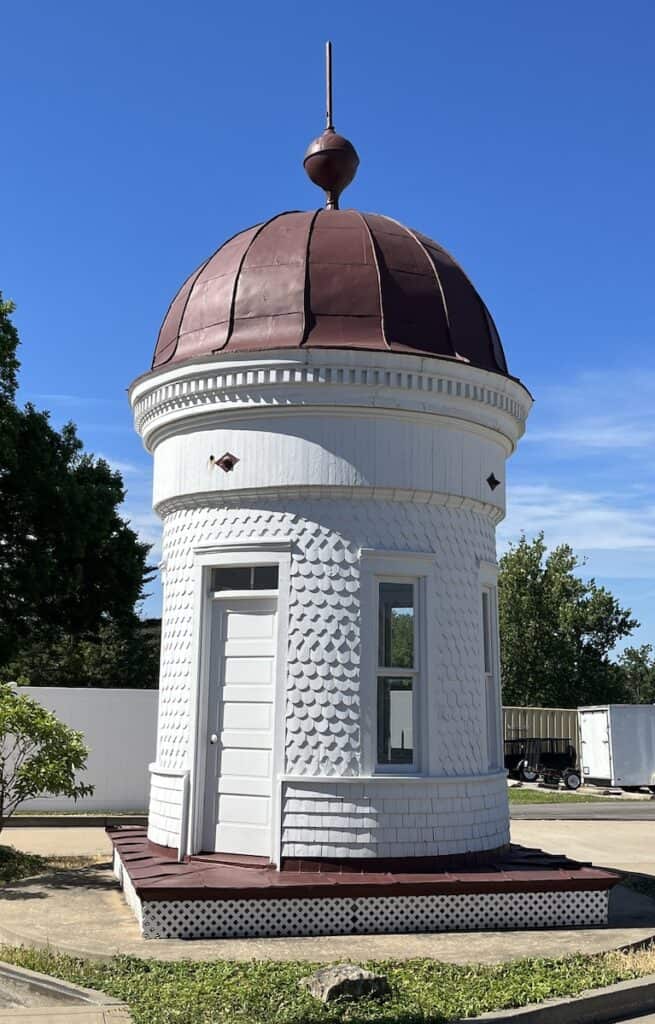 Warren County has been home to about a dozen historic buildings registered on the National Register of Historic Places. Only seven buildings remain today, but these and other structures help define generations. The Register is run by the National Park Service and maintains not only a record of what places are considered old and historic buildings but also that their historic properties have been accurately preserved, are historically significant, and provide historical value. 
In Warren County sites like the Glosemeyer General Store (the Peers Store), Treloar Mercantile, and Marthasville Hardware Building are designated historic buildings. The Callaway House and Borgmann Mill have moved twice from their original locations in the county and are currently in St. Charles County's Lindenwood Park (formerly Boonesfield Village). The former Warren County Courthouse is now demolished, but the copula is on display at the Museum.
In 2002, The Warren County Historical Society, with the gracious support of donors and volunteers, preserved the Schowengerdt House in a years-long process to acquire, evaluate, restore, and maintain the home.
"This home was continually occupied by someone in the family from the day it was built in 1866," says David Avis, President of the Warren County Historical Society. "When Margaret Schowengerdt passed away at 101 in 2002, ownership was transferred to us with clear language in the trust about how it was to be used and maintained."
About 100 years after it was initially built, the original appearance was renovated in the 1970s to fix up paneling, windows, and other improvements deemed necessary to the house.
"Historic restoration isn't just about making older buildings last longer," says Avis. "Reusing existing buildings and maintaining historic structures requires understanding what materials were part of its original appearance while coupling them with amenities you'd find in modern buildings."
That process requires extensive research on:
What kind of wood, glass, and flooring were used and how can volunteers and contractors today use the same or visually similar materials?
Is the building decorated, painted, and wallpapered with the same or visually similar materials as used initially?
How can features of modern buildings — like safe electrical, security, internet, and fire suppression systems — be incorporated into the rehabilitated historic building?
Many historic buildings have a cultural heritage that's worth preserving, too. The Schowengerdt House features remnants of the home's "in-house telecom" system, using a series of wires built between rooms. A large victorian tower was added during renovations sometime around 1892-1893 and stands as a marker of changing architecture.
Old buildings often require fewer materials than new ones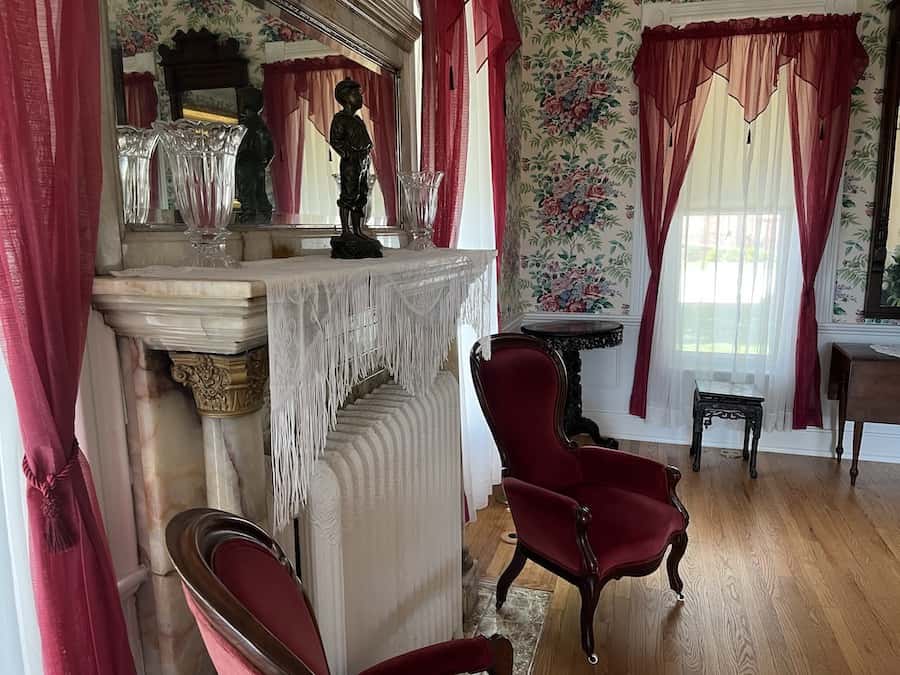 Restored buildings often cost more upfront than building new structures. For large retail outlets, a new structure may be necessary. But historic neighborhoods, like the area around the Schowengerdt House on Boone's Lick Road, ultimately use far fewer building materials and resources than rebuilding. When the foundation, structure, and land around a historic property is safe, stable, and usable, teams save time and money in leveling ground or pouring new foundations. That frees up funds to use higher-quality materials elsewhere and can ultimately lower a project's overall carbon footprint.
"The Schowengerdt House features some stunningly beautiful stained glass," says Avis. "Stained glass like this is hard to come by outside of churches, but when you step into Margaret's Room or walk around outside and see it, you remember something special about our ancestors and how much they cared about their environment."
McCullough argues we can understand our founding fathers based on their architectural design decisions. Both intricately designed their stately manors and homes in Mount Vernon and Monticello.
The Schowengerdt House shares this value in 19th and 20th-century architecture. It is among a handful of striking historic buildings in Warren County today. It, like many others downtown, stands against suburban sprawl and the staid architecture of today's boxy architecture.
Indeed, among the many benefits of historic preservation is a revitalization of cultural history. "You understand how they lived and how it made them who they are," says Avis.
Historic preservation gives future generations a historic foundation to build upon
"There are economic benefits to our local economy by preserving the Schowengerdt House," says Avis. "Our long-term plans include using the space for more events and community gatherings," he says. At a time when many cities and towns are increasingly visually similar to each other, and one highway exit ramp looks a lot like every other commercial strip, an old building stands by itself among physical structures around it.
"We've been thankful to have volunteers help us maintain the gardens and the area restored around the home," says Avis. "We may never know if that house will be the reason some private developer or resident develops some other nearby commercial property. But people are absolutely drawn to it."
The Warren County Historical Society already uses the Schowengerdt House for "heritage tourism," with volunteer docents "working" in the house at various times of the year. Future plans to use the outdoor garage space for outdoor events, like weddings or receptions, will give future generations more options for unique spaces to enjoy. The grounds function as a public park, often decorated for each season.
"Maintaining a historic building is hard work. Old buildings always come with surprises. But as people grow up around here, their views and ideas are shaped by what our community cares about, values, and honors," says Avis. "The Schowengerdts cared about Warrenton and Warren County, and residents have shown they care about them and their legacy."