Christmas Village & Tablescapes Display
December 1
@
8:00 am
–
December 30
@
5:00 pm
The popular Christmas Tablescapes returns this December
Special viewing dates and times:
December 2  2:30-8:30
December 8 5:30-8:30
December 10 2:30-5:30
December 16 2:30-5:30
Also during regular museum hours on Tuesdays, Thursdays & Fridays
Schowengerdt House tours, featuring beautifully decorated interior rooms, tour facilitators, and festive cheer, are also available during these times.
Celebrate the Christmas holidays and capture the magic and joy of holiday entertaining and decorating by visiting this beautiful display. Participating designers each decorate a table to a theme of their choosing. Visitors are invited to come and see these special creations and help us vote for a crowd favorite.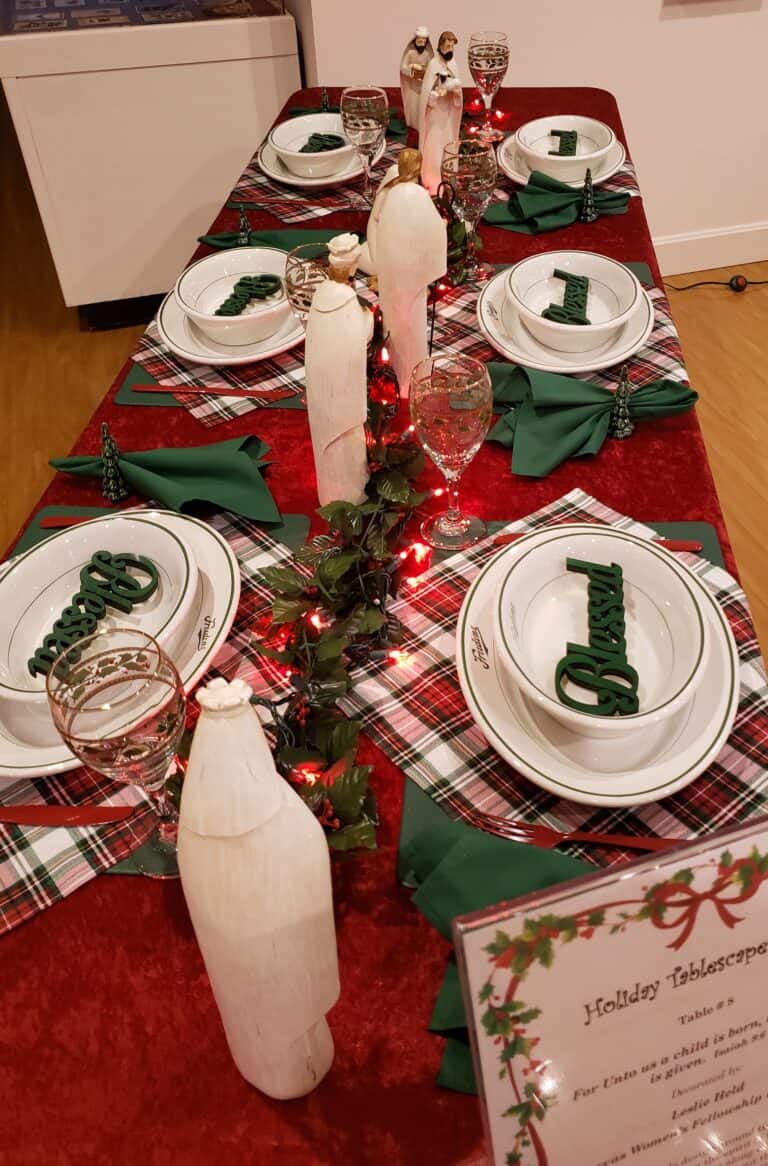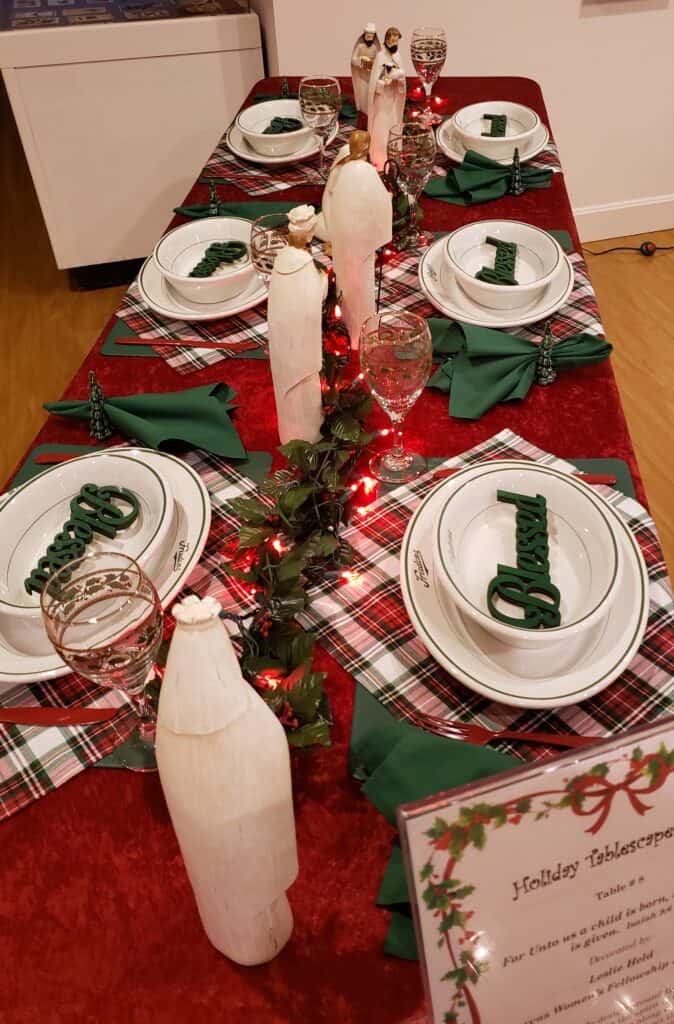 You may also be interested in reading these stories from last year
See the winners from the 2022 Holiday Tablescapes contest
Congratulations to Immanuel United Church of Christ, Wright City, and to Leslie Held for the Dorcas Women's Fellowship of Friedens UCC in Warrenton for taking top prizes in the WCHS's first annual 2022 Holiday Tablescapes show and competition.
Free
Free exhibit at the Museum