Rushing to a window in a stunning white and green dress, a saddened Scarlet O'Hara looks out over a stately manor yard to the rush of men and women who have just received word President Lincoln has declared war. As men rush with excitement at the notion of protecting the confederacy, one man walks back against the rush to meet Ms. O'Hara in "Gone With the Wind."
Standing beside her as they look out over men and women embracing outside, the character Charles Hamilton stands over her and says sweetly, "I think you're the most beautiful girl in the world and the sweetest, the dearest. I know I couldn't hope that you could love me. I'm so clumsy and stupid, not nearly good enough for you. But if you could, if you could, think of me, I'd do anything in the world for just anything. I promise."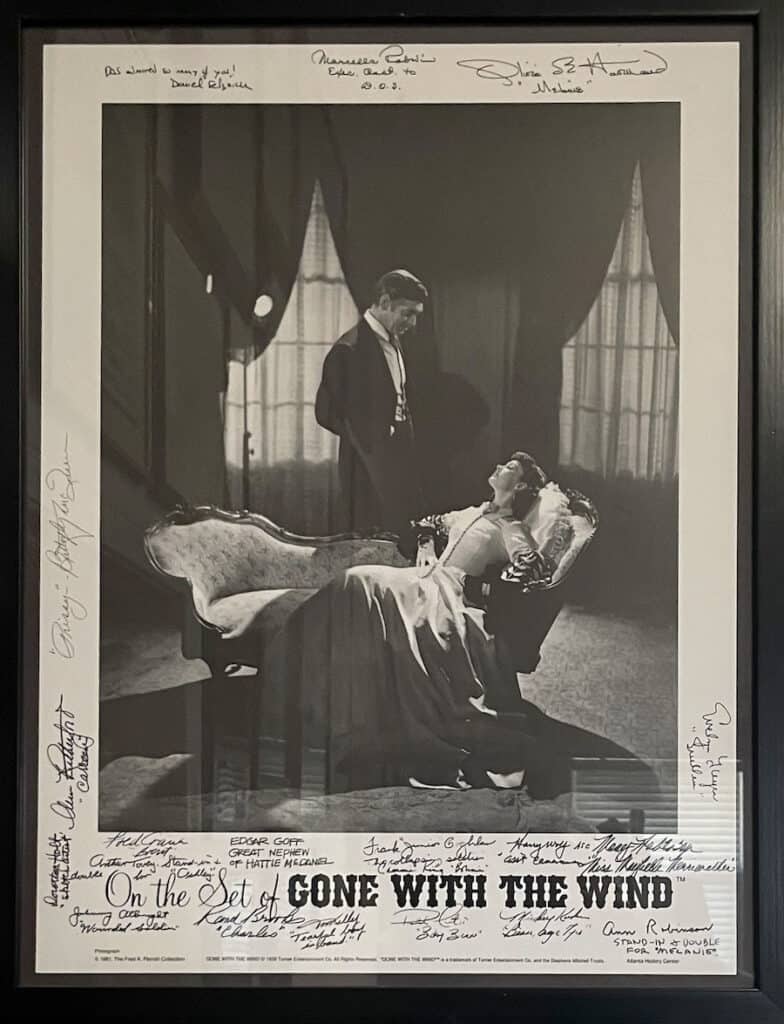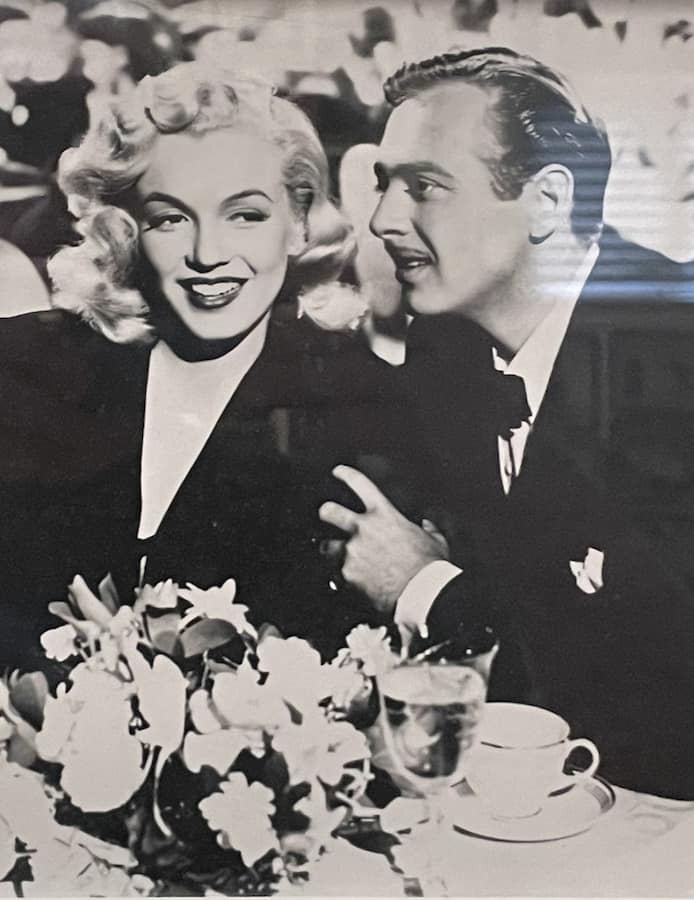 The film follows the love interests of Scarlett O'Hara (Vivien Leigh), Ashley Wilkes (Leslie Howard), Melanie Hamilton (Olivia de Havilland), and Rhett Butler (Clark Gable). Amid the advances and rebuffs between characters, O'Hara marries Melanie's younger brother, Charles Hamilton (Rand Brooks) to strike jealousy in Wilkes. The romances set in motion a series of events that have a major impact on the rest of the film's plot.
Like hundreds of thousands of other men, Brook's character Hamilton dies during the American Civil War. The film was a box office success in 1939 and remains a classic mainstay of American cinema, despite significant setbacks. Production on Gone With the Wind took so long due to casting and script development, technical challenges (among the first in Technicolor), and production interruptions that actor Rand Brooks almost lost his job due to Brooks aging over a year.
Charles Hamilton's admission of being "clumsy and stupid" may have been prophetic for the actor Rand Brooks. Brooks later played sidekicks in Hopalong Cassidy westerns, starred in the television series "The Adventures of Rin Tin Tin", and played roles in other television series in the 1950s and '60s in "The Lone Ranger," "Gunsmoke," and "Maverick."
Each of the roles, however, left Brooks wanting, despite holding the distinction of being the actor who gave Marilyn Monroe her first on-screen kiss in the 1948 film "Ladies of the Chorus." Still, he seemed typecast to play weak, secondary, or side-roles of ill-fated characters. Even in his biggest role in "Gone with the Wind," Brooks' character dies of measles—a laughable death for an adult man in the Civil War—and not in honor on the battlefield.
Strong ties between Wright City and Rand Brooks lasted a lifetime
Born in 1918 as Arlington Rand Brooks, Jr., Rand was born in Wright City, Missouri, though most biographies of him claim St. Louis, presumably for ease of placement on a map or confusion with his father.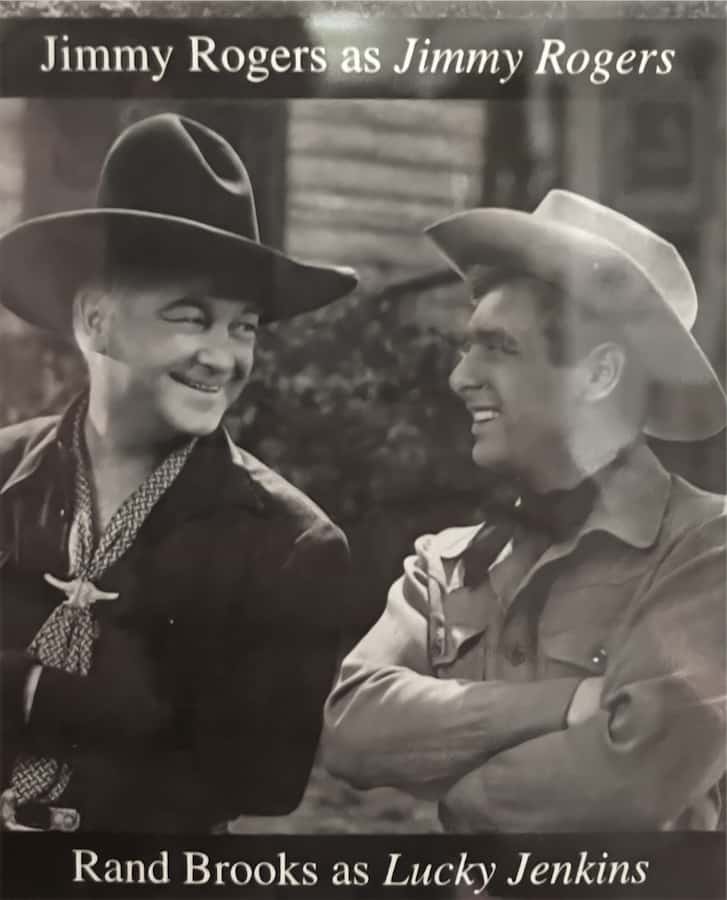 Jewelers by trade, their inventory became unaffordable for virtually everyone in the region. Penniless, the family moved in with the Huelsmann family, who took the family in. Still, his mother, a native of New York City, had ambitions of becoming a singer in Hollywood. So with the family business virtually dormant and his mother's ambitions, the family moved to Beverly Hills when Brooks was ten years old. Brooks' mother never secured a performing career.
But ten years later at age 20, Brooks landed his first role in 1938 in "Love Finds Andy Hardy", earning $50 a week (about $940/week in 2023 dollars) at a serious peak of the Depression. A year later, he was cast in "Gone With the Wind."
During World War II, Brooks enlisted in 1942 with the infantry before serving with the nascent U.S. Army Air Forces in Europe. He rose to the rank of Sergeant and was wounded twice in combat.
After the war, Brooks resumed his acting career and continued to work in the small roles he tried to get away from, including TV commercials, for sake of income. For nearly twenty years, he worked in television when TV was still considered by many in the film industry as an also-ran.
In 1966, Brooks left acting altogether and invested his television earnings over the next ten years into what became the largest private paramedic firm in Los Angeles County. He became an avid horseman, owning two horse ranches in Santa Ynez, California. There he trained and bred quarter horses, Andalusian horses from the Iberian Penisula, and dabbled in Surrey racing.
But throughout his life, Brooks never lost touch with his ancestral home in Wright City. His father's and grandfather's jewelry business recovered in Wright City after the depression. Nearly every summer of his childhood and almost as regularly later in his adult life, he and his kids returned to visit with the Huelsmanns, who took the young family in during the depression.
He loved Wright City and relished visiting with childhood and family friends. And Wright City, in turn, loved Rand Brooks, following his every return to town with breathless coverage.
Brooks continued his regular visits after his father, Arlington Rand Brooks, Sr., died in December 1950. Each trip into town was a celebrated affair, often with impromptu meet-and-greets at Wright City's iconic Big Boys Restaurant.
Brooks so adored the idyllic life in Missouri he never really fully realized as a child he decorated his California homes with mementos and artifacts from his frequent sojourns to Warren County.
Brooks' life took a series of obvious turns. The depression, the war, and his mother's dislike for Missouri life and ambition to be a singer in Hollywood led him away. But his father's ties to Warren County grounded him in a culture, people, and way of life he never forgot.
Rand Brooks, Jr. died in 2003 and is buried in Glendale, California.